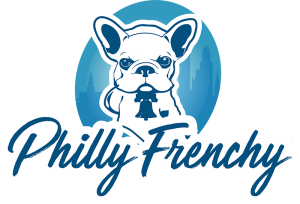 Philly Frenchy LLC
Your New Best Friend
Playful, Affectionate, Friendly French Bulldog Puppies in the Philadelphia Pennsylvania Area. 
View Available Puppies
Learn More
Quality French Bulldogs
Our Mission
We are an at home family breeder and partner breeder that focuses heavily on providing the best in quality, color, and health to our customers. Socialization is extremely important in a young puppy, that's why we at Philly Frenchy raise, nurture and interact with our puppies as our own up until they are ready to go to their forever homes. All of our puppies upon purchase come with all up to date shots, deworming and microchipping as well as a health warranty. With 10+ years of experience we have established relationships with multiple partner breeders to provide a variety of different colors from standards to exotics. These relationships also allow us to have on average a litter of puppies available every 7-8 weeks. We also have some of the best and most affordable stud services in the area!.
View Our Instagram Feed
@philly_frenchyyy